Read our publications to learn more about what STP does and the impact it makes.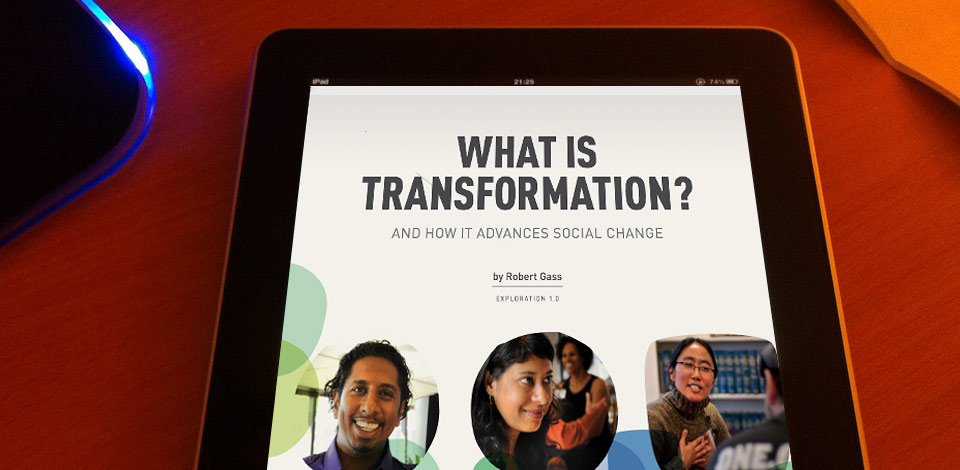 What is Transformation?
"Transformation is profound, fundamental change, altering the very nature of something. Transformational change is both radical and sustainable. Something that is transformed can never go back to exactly what it was before."– excerpt from What is Transformation?
If you read one thing about our work, let it be this.
What is Transformation?
is compelling, inspiring, and critically important reading for anyone working for a more just and sustainable world.
learn more ›
---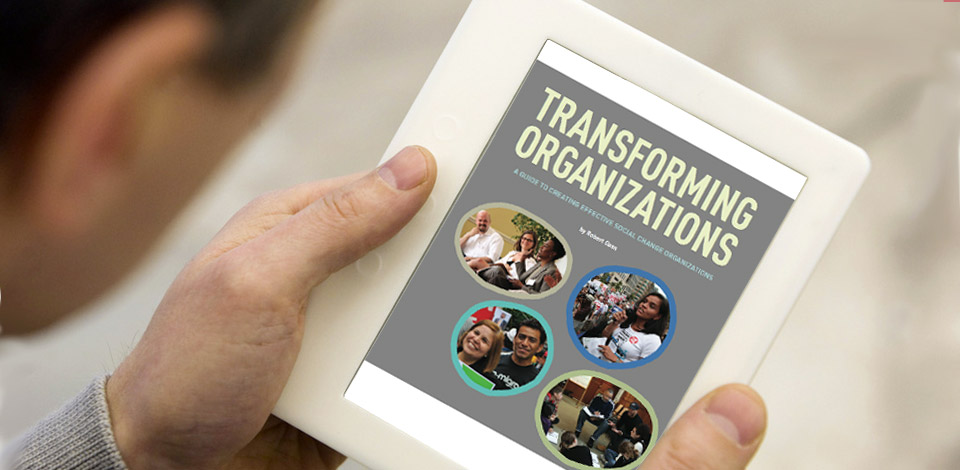 Transforming Organizations
This publication is an in-depth look at social transformation in practice, and a guide for how to achieve it. Powerful case studies and interviews with inspirational progressive leaders give form and life to a detailed examination of the ideas, strategies, and methods that create transformational change.
learn more ›
---